Consultant
UX, UI, Change, Knowledgebases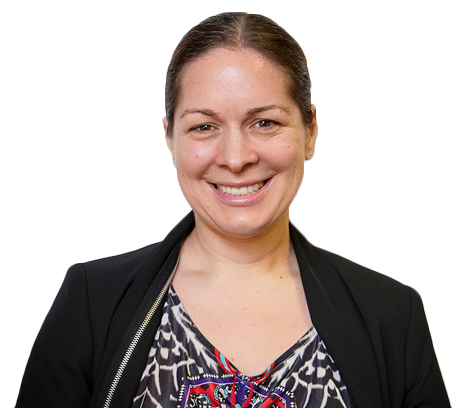 Anna is a cross-skilled User Experience Designer, offering usability and visual design expertise, with experience in Knowledge Transformation and project delivery. She enjoys creating effortless experiences that provide business value, and is adept at creating prototypes to demonstrate interaction design and functionality.
Anna has designed multiple external and internal digital systems for Telecom NZ Ltd & SKY TV. She is responsible for taking pages or systems with a lot of information, and using user centred design & agile methodologies to interpret them into clean interfaces and pixel perfect designs. Detail focused, Anna is committed to attaining a high standard of work.
Throughout her career, Anna has worked with a range of CMS and CRM systems, and is known for her innovation, introducing new functionality to improve the user experience. From efficient content delivery methods, to the automation of manual processes, she has reduced editor workload, and increased usability. Anna's design expertise is complimented by an understanding of technical systems, helping to identify solutions and problem solve.
Skills & Experience
13 yrs graphic design, UX experience
SharePoint Online, KMS/CMS, RightNow, Vignette experience
Customer Experience & Business improvement
Content Framework
Interaction design and prototypes
UX centred approach using Agile methods
Implementation Management
Education
Bachelor of Computing, Communications and Technology
Some Apps I use
Recent Project Experience
Anna worked with Fletcher Building Ltd as the UX Designer on two global change programmes to aid the adoption strategies. She executed an interactive site tour for 19,000 users across 40 countries, used and created instructional design content for the Workday HRIS tutorial for 3000 Managers in multiple languages, and was a Technical writer & designer for intranet training workbooks and facilitator documentation. To ensure a user centred design approach, Anna performed UAT and technical testing optimised for Citrix. The intranet project was celebrated by the Fletcher Building steering committee as a giant step forward from traditional PDF training.
Anna re-designed SKY's customer facing Help & Support web and mobile user interface to be consistent with the SKY rebrand, and encourage customers to use the breadth of content available for digital self-service. She produced concepts based on initial mock-ups, suggesting additional design, and content changes for increased usability. Anna delivered the design, documented technical specifications and mark-up to ensure correct implementation and efficient development.

Anna also designed and developed a creative approach & content framework to transform complex information into elegant and intuitive designs for SKY's internal knowledge base. She built prototypes to demonstrate interaction design and functionality and suggested information architecture options. These prototypes were populated with SKY content, presenting users with a range of options, and helping to gather feedback on what would work best on a day to day basis.
As the Implementation Manager, Anna managed the migration of over 22k pages of Telecom's Retail Stores and Call Centre knowledge base content. She designed the content framework, style guidelines, user interface, involving SMEs from all call centre channels and store types to help design customised homepages. Anna established streamlined processes, whilst leading a team of content writers & business experts. She created multiple work streams, introducing methods to resolve problems, discovering 2205 pages of incorrect content. Using her methodical training material, Anna enabled temporary staff to work on content outside of their skill set, such as CSS & HTML, rapidly improving the overall standard of work for launch. Anna also facilitated training to back-end and front-end users to support the nationwide store rollout. The new knowledge base had an increased usage of 500%.
Anna conceptualised a process to enable non Content Editors to publish urgent communications outside of business hours to nationwide stores and call centres in New Zealand and Manilla. The new functionality provided business value as Online Editors were no longer required to be on call during weekends and public holidays to manually send a distribution list email or update the knowledge base. From concept to implementation, Anna designed a comprehensive work plan with developer requirements, mapping out different scenarios and providing customised messages for different user flows. Anna designed the online form in a multi-page format, enabling the complex field entry to be broken into logical groups for non-technical publishers. The form automated the distribution email and the knowledge base publishing, with additional functionality for editing and updates. Along with the form developer, Anna rolled out training to Traffic Teams and on call Channel Managers. This process continues to be used today.
As the Digital Service Knowledge Manager, Anna managed the relationship with mobile hardware & content suppliers. She took this opportunity to involve the vendors as well as Telecom business experts to redesign Telecom's mobile content interface. Anna led the redesign, creating a new layout and IA, which was refined at operational meetings, and after performing user testing sessions and surveys. She mentored and up skilled team members for BAU handover, with a template that allowed efficient mobile content uploading. The new content interface contributed to over-achieving cost out targets of $2.5M in call avoidance in 12 months.
Anna aims to initiate projects that provide benefits for users as well as the business. As part of the knowledge base team, Anna implemented projects to use automated reports rather than manual labelling, reducing Online Editor workloads. She promoted methods that shifted non-technical developer work to Online Editors, freeing them up for specialised work. Utilising her technical knowledge, Anna is able to apply practical solutions, involved from concept to implementation as required, from project managing, to process mapping and design.
View our Team's individual profiles.